To Whom it may concern



M & M Designs Custom Skylight unit

February 2, 2012

first you will be using 3" pvc pipe, t's, and 90 deg's with our custom designed solar collecting Head, will collect the sun light and direct the light through the pipes to our custom designed light units, which are made to fit in the same area as a normal 2 foot / 4 foot / 6 foot & 8 foot Fluorescent Lighting boxes.

This system will allow you to bring in natural lighting into any and every area you need it, this system also has a back up low energy Fluorescent Lighting system build in, for those over cast days, where the natural lighting is limited.

This system is good for new construction, plus since it uses 3" pvc pipes it can be installed in preexisting building and homes with ease, which will lower the energy costs.

Our custom design system, allows you can have tons of natural lighting ... without have to cut huge holes in the roof, and will allow you to bring sunlight to areas like basements, underground areas like parking areas and even caves or mines.

I am asking for help in developing this system, so I can bring it to the market, I have copyrights on the system, but I am not uploading any design drawing, to protect the design, until it is done with developing and marketing.

But I figure that this system might cost like 5,000.00 to retrofit a normal size 2 story with basement house, then price goes up from there.

YOU can help by BUYING our book or t-shirts and other products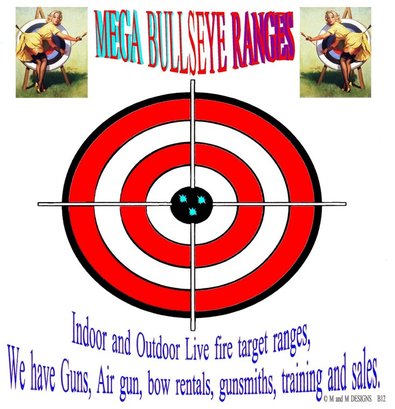 To Whom it may concern February 5, 2012

The Mega Bullseye range, is still a concept needing money, once it is completed and up and running. It will be a place were kids, adults, pros shooters, plus Police well also enjoy our range, because with both the indoor and outdoor ranges, on site that is 300 + acres. we can offer firing ranges from 10 foot to 1500 yards. year round fun, we also hope to have walking trails ranges, and even buildings for CQB (close quarters battle) and much more. now Guns of any type are not cheap ... not even the air guns. plus since we have a custom designed main building to build and land to buy, this will not be cheap to get up and running ... i would figure in the total cost some place in the neighborhood of 4 to 5 million. less if we take out the gun rental for now, and have people bring there own weapons. In any case with a employed crew of 20 to 50 people this range will offer a large range of services. the range will be a safe place to have fun and learn weapon safety for all ages. we also plain to include "GO GREEN" systems into the site, so that the range will have a lower impact on the environment.

YOU can help by BUYING our book or t-shirts and other products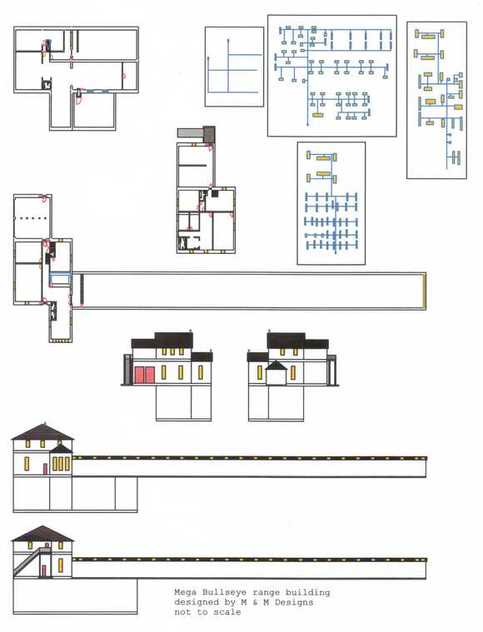 Back Yard Hydro Electric power system

To Whom it may concern

M & M Designs Custom Skylight unit February 2, 2012

first you will be using 3" pvc pipe, t's, and 90 deg's with our custom designed solar collecting Head, will collect the sun light and direct the light through the pipes to our custom designed light units, which are made to fit in the same area as a normal 2 foot / 4 foot / 6 foot & 8 foot Fluorescent Lighting boxes.

This system will allow you to bring in natural lighting into any and every area you need it, this system also has a back up low energy Fluorescent Lighting system build in, for those over cast days, where the natural lighting is limited.

This system is good for new construction, plus since it uses 3" pvc pipes it can be installed in preexisting building and homes with ease, which will lower the energy costs.

Our custom design system, allows you can have tons of natural lighting ... without have to cut huge holes in the roof, and will allow you to bring sunlight to areas like basements, underground areas like parking areas and even caves or mines.

I am asking for help in developing this system, so I can bring it to the market, I have copyrights on the system, but I am not uploading any design drawing, to protect the design, until it is done with developing and marketing.

But I figure that this system might cost like 5,000.00 to retrofit a normal size 2 story with basement house, then price goes up from there.

YOU can help by BUYING our book or t-shirts and other products
CUSTOM DESIGNED LIFE RAFT



To Whom it may concern

M & M Designs now has a new deep sea off shore Life Raft design. we have taken the common Life Raft and made it into a Life Raft that will always get you rescued. but we include a super Survival kit, just in case Nature gets in the way and slows things down. but i need help to bring it to market.